Luxury Hawaii Vacations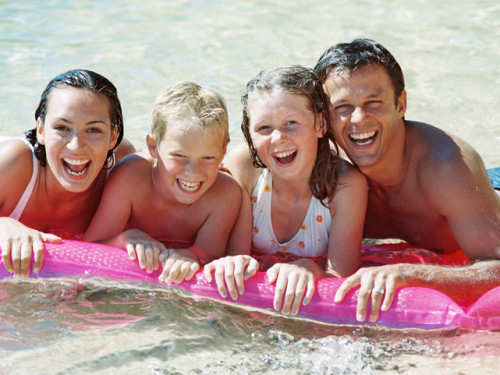 Majestic volcanoes, magical waterfalls, luxurious resorts and the fascinating Polynesian culture make the islands of Hawaii a fantastic destination for your next luxury vacation.
You're so busy with work and truly need a beach vacation filled with relaxation, fun adventures and intriguing explorations—a genuinely enjoyable and refreshing getaway. A Luxury Hawaii vacation offers an exciting escape from everyday life, not too far from home, yet feels a world away!
Why choose a luxury hawaii vacation as your ideal beach vacation?
Specializing in luxury Hawaii vacations, destination weddings, romantic getaways, family vacations, destination weddings and group travel to Hawaii, Creative Travel Adventures is here to help.
The Hawaiian Islands of Maui, Oahu, Kauai, the Big Island, Molokai and Lanai offer a distinct tropical paradise with fabulous 4- and 5-star luxury resorts, each with their own tantalizing spa services, gourmet restaurants, relaxing pools and pulsating island-music entertainment in the evenings. And Margi can help you get sizzling deals for a uniquely memorable trip.
Whether you want to explore the islands or experience activities such as golfing, hiking, biking, motorcycling, helicopter tours, scuba diving, sailing, surfing, viewing active volcanoes and more—your Hawaiian vacation will be tailor-made especially for you. Call your luxury-travel consultant, Margi, today at 888.568.4432 to have her expertly match you with the best Hawaiian island and resort to suit your specifications—for a truly captivating and rejuvenating getaway unlike any other.
Why spend your luxury vacation on a magical Hawaiian island? Consider the possibilities!
Enjoy great deals on 4- and 5-star luxury island resorts
Embrace on a romantic island sunset cruise
Submerge into world-class scuba diving, snorkeling, surfing, stand-up paddling with lessons if needed
Tee off on championship golf courses
Spend quality time at family-friendly resorts and condos
Luxuriate with relaxing spa treatments
Enchant and rejuvenate all of your senses
Engage in amazing attractions, lively activities and historic sites

Celebrate with lively music, entertainment, luaus, nightlife
Immerse yourself in Hawaiian traditions, history, culture and island foods
Get away in untouched tranquility to secluded resorts off the beaten path
Be spontaneous, romantic and fun on heavenly beaches
Explore via land, sea or air
Marvel at whale-watching or swim with manta rays

Take in the scenic natural wonders of volcanoes, towering cliffs, the Grand Canyon of the Pacific, waterfalls, spouting horns and cathedral valleysTour the Pearl Harbor historic sites
Embark on a deep-sea, sport-fishing charter
Tour botanical gardens, farms, plantations, rain-forest preserves and other ecotourism activities
Fall in love again with Hawaii's unspoiled natural beauty and more!
Important information for your personally gratifying Hawaiian paradise:
Entry Requirements
If you are traveling from the U.S., all you need is your valid/current Driver's License.
When to Visit
Hawaii's peak and low seasons aren't dictated by the weather here. Expect premium rates during the winter months of mid-December through March. Family travel is most popular during the summer. Spring and Fall, while considered "low" season, offer great travel values and fewer visitors.
Language
English is the official language.
Climate
Climate year round is fantastic in the Hawaiian Islands! Hawaii has two seasons. In "summer," the average daytime high temperature is 85º degrees Fahrenheit; in "winter," it is about 78º degrees Fahrenheit. If you favor a dry and sunny destination, check out the leeward side of each island (the region sheltered from the prevailing winds—generally the west and south). If you want lush, tropical and wet, check out an island's windward side (the regions facing the prevailing winds—generally the east and north).
CLOTHING
Hawaii's casual attitude makes packing a breeze. For daytime, shorts, T-shirts, sandals and a swimsuit are usually all that's needed. For evening, sundresses for women and slacks and a shirt for men will take you most places in style.
Safety
Common-sense safety is most important. Lock your car and keep your valuables out of sight but within reach. In Hawaii, ocean safety is very important. If advised not to swim, don't. Heed the international signage at local beaches, which alerts you to rough sea conditions, rip currents, jellyfish and high surf. When hiking the wilderness, be sure to check in with park rangers first.
Taxes
Hawaii does have a state sales tax on all purchases, including groceries. There is also a hotel room tax and a road-use tax on car rentals.
Time
There's no Daylight Savings Time in Hawaii. During the months when it's not in effect on the U.S. mainland, Hawaii is two hours behind the West Coast, four hours behind the Midwest and five hours behind the East.